At WWDC '18 Apple announced that they will ship a framework for bringing iOS apps to macOS (
called Marzipan
). Thus, the macOS app advertised on this page is deprecated now and will be replaced with a more full featured app when Apple released Marzipan.
While this does not mean anything for the iOS app (it even gets more important), this means that there will be no more updates and support for the current macOS app (except for security updates). This allows me to focus on the Marzipan macOS app. However, the current macOS app will continue to work until an update introduces a breaking change.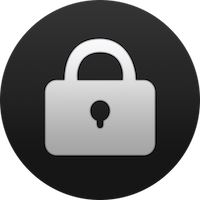 OTP Auth (macOS)
2FA For Pros
This app is the macOS companion for OTP Auth for iOS. It can be used to generate one time passwords for your two factor authentication enabled accounts right on your Mac. No need to pull your phone out of your pocket.
---
Download Now
Donate
Donations are very welcome and important to make sure I can continue to work on this app 🙂.
---
E-Mail
Twitter
---
Please keep in mind that OTP Auth for macOS is in beta. See frequently asked questions below for known bugs.
OTP Auth for macOS comes without any warranty of any kind. It's main purpose is to get some feedback, whether or not the app is useful and what should be added. Please make sure you have a backup of your accounts. You can create one with OTP Auth for iOS.
---
Frequently Asked Questions